BEAT THE HEAT: IS YOUR PET SPAYED OR NEUTERED?
LOS ANGELES –

Found Animals champions the importance of spay and neuter services for cats and dogs across LA County. Every year, as many as 3 – 4 million companion animals are put down as a direct result of unwanted litters. As part of its "Cat Days of Summer" promotion, which includes ongoing reduced pricing for spay/neuter services for cats at Clinico clinics, Found Animals Foundation is sharing the following Five Tips to encourage local pet owners to take advantage of this safe and healthy option to improve their pets' lives!
1. Spay/neuter services are healthy for your pet:

Spaying can drastically reduce the risk of breast cancer, which is fatal in 50% of dogs and 90% of cats! For male animals, neutering can prevent the risk of testicular cancer and enlargement of the prostate gland if performed early (before 6 months of age). By reducing the chances of illness, pet owners can save both money and the heartbreak of watching a dearly loved pet become ill.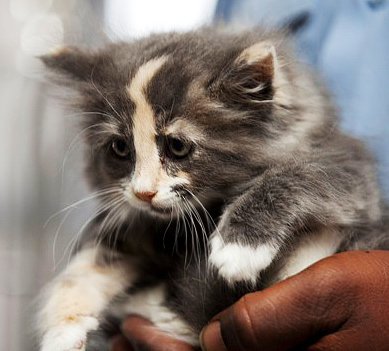 2. Living the good life:

Found Animals Foundation today announced the importance of spay and neuter services for cats and dogs across LA County. Every Sterilized dogs and cats live longer, healthier and happier lives. With reduced chances of illnesses and fewer negative behaviors, pets can be enjoyed to the fullest in your home. By reducing negative behaviors and costly clean ups, fewer pets will be "thrown back" to pounds and shelters, where they are often unloved and eventually euthanized.
3. Good boy (or girl)!:

With less time spent looking for a mate, your pet will have more time to focus on garnering some human love – yours! Behaviors such as urine marking, male aggression (not so great if you are a multi-pet household!) and the urge to roam are all but eliminated once Fido has been neutered. With females, you'll prevent Sheba from yowling late at night and excessively urinating in the hopes of attracting a mate.
4. It's cost effective:

Caring for one pet can get pricey – but imagine that times a litter of six! Sterilizing your pet will eliminate the much pricier cost of caring for an unwanted litter, and save time spent looking for adoptive parents for each kitten or puppy. Found Animals Foundation has provided a grant to Clinico (located in Pico Rivera, San Pedro & Van Nuys, offering significantly reduced cat spay/neuter specials, as low as $15 for male neutering and $25 for female spaying, now through September. Contact 1-888-WE-SPAY-LA (937-7295) today to schedule an appointment.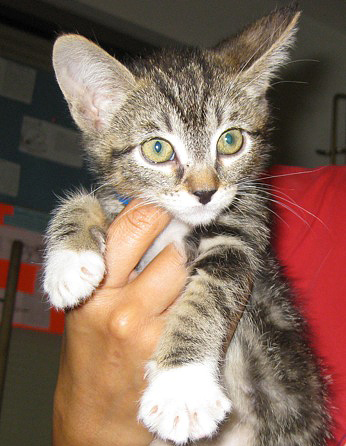 5. Doing good:

By sterilizing your pet you are becoming part of the solution to the growing pet overpopulation problem in our local shelters! With fewer animals entering shelters, we can reduce that number from three million to zero.
For more information about the benefits of spay/neuter services, Found Animals Foundation or Clinico's spay/neuter specials, visit http://www.foundanimals.org.
ABOUT FOUND ANIMALS FOUNDATION
Found Animals Foundation (www.foundanimals.org) is a privately funded Los Angeles-based 501(c)(3) non-profit organization that was established in 2005 by Dr. Gary Michelson. In pursuit of its mission to minimize shelter euthanasia, The Found Animals team works directly within the animal welfare community to improve animal shelter processes, fund pet sterilization research, promote effective animal welfare policy, and provide funding to area shelters and spay/neuter clinics. The organization also sponsors and promotes pet adoption, spay/neuter, micro-chipping programs, and various animal and pet-related events. In furtherance of the Foundation's efforts to increase the availability of affordable spay and neuter services, the Found Animals Foundation has chosen to become an active supporter of the California Pet Lover's License Plate. Found Animals is responsible for providing administrative, legal, and other professional support for the project.