A Variety of Cat Diets
by Henry Pasternak, D.V.M.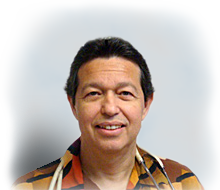 [The Doctor is In will reformat and serialize select chapters from Healing Pets with Nature's Miracle Cures by permission of the author, holistic veterinarian Henry Pasternak.]
These recipes

are guidelines and must be customized for your individual catís taste. Cats can be quite finicky, so experimenting with the palatability of various menus is a must. One may add raw meat to canned food or to broth that does not contain onion powder. Use your imagination and experiment to be successful.

If you have access to raw milk, I strongly urge you to give raw milk to your cat. It is a complete protein as well as a source of calcium. If you give your cat raw milk, then chicken necks and calcifood wafer is unnecessary.
Beef Diet (range fed)
¼ - ½ cup raw ground beef
¼ - ½ teaspoon Celtic Sea Salt™ or kelp
1 teaspoon raw beef liver
1 teaspoon cod liver oil
¼ raw chicken neck, finely chopped,
or one calcifood wafer from Standard Process
Turkey Diet (organically raised)
¼ - ½ cup raw ground turkey
¼ - ½ teaspoon Celtic Sea Salt™ or kelp
1 teaspoon raw beef liver
1 teaspoon cod liver oil
¼ raw chicken neck, chopped,
or one calcifood wafer
Lamb Diet (range fed)
¼ - ½ cup raw ground lamb
¼ - ½ teaspoon Celtic Sea Salt™ or kelp
1 teaspoon raw beef liver
1 Tablespoon finely grated vegetables
¼ raw chopped chicken neck, or one calcifood wafer
1 teaspoon cod liver oil
Egg Diet (free range)
1 raw egg, beaten
¼ - ½ teaspoon Celtic Sea Salt™ or kelp
1 teaspoon finely grated vegetables
¼ raw chopped chicken neck, or one calcifood wafer
1 teaspoon raw chicken or beef liver
1 teaspoon cod liver oil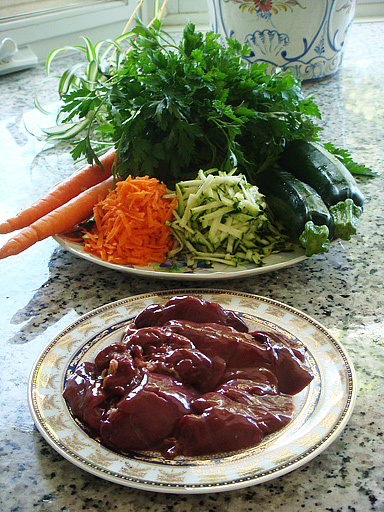 Chicken Meal (see recipe below)
Chicken Diet (free range)
¼ - ½ cup raw chicken or giblets
¼ - ½ teaspoon Celtic Sea Salt™ or kelp
1 teaspoon raw chicken liver
1 Tablespoon vegetables, finely grated:
parsley, carrots, zucchini,
sprouts, kale, okra, green beans
Fish Diet
1 can sardines with bones in olive oil
1 Tablespoon finely grated vegetables
1 Tablespoon clam juice
Or
½ can sardines with bones in olive oil
2 Tablespoons raw marinated fish:
salmon, trout, herring, mackerel, or tuna)
1 teaspoon cod liver oil
Or
2 Tablespoons raw shrimp, crab, lobster
1 Tablespoon finely grated vegetables
¼ raw chopped chicken neck, or one calcifood wafer
1 teaspoon cod liver oil
[To purchase a copy of Healing Pets and Natureís Miracle Cures go to www.pasternakvetcenter.com. For private phone consultations with Dr. Pasternak, call 310-268-2275.]